Hey, so it's been a while, hasn't it? I kind of dropped the ball on this whole blogging game for a while, mostly because this semester was one of my most challenging academically and emotionally. Returning from London was a whirlwind and taking my two most difficult classes of my college career in addition to reintegrating myself into organizations, RAing and just university life in general again made it very complicated and was not a great choice in hindsight. But, hey, we're on the other side now! And while this semester has definitely kept me in check with how imperfect I am, I've also learned a lot and made some really close friends in the process, and I am so excited to spend my last summer before becoming a college graduate in Ithaca. But since I don't really want to write out an actual recap of my semester, here's a list of things I have learned this semester.
1. It's okay to say "no."
As a perfectionistic overachiever, I always think I can do more than I can actually handle. Up until this semester, I've always said it's okay to say no but I never really had to. This time around, I turned people down when they asked me to be in productions, make things for them, hang out, etc. As bad as I felt about it, I'm really glad I did as my mental health and my grades would have suffered (… more than they already did …)
2. People come and go in your life.
I lost some really close friends this past semester but I also gained some other awesomely close ones (many of whom are staying for the summer, which is phenomenal). But sometimes you have to let people go – and it's often been hard for me to accept that everyone won't necessarily like you all the time. Friends are like waves. You get really close to some people and then they fall out of your life, and that's okay. Things change. People change. You change.
3. Work hard, play hard.
This also has been the first semester I've really allowed myself to let loose. I don't know if it's being able to drink legally, knowing more people who throw parties, nicer weather recently, forcing myself to make time to enjoy things, or what, but my weekends were often filled with hanging out with friends, playing League, going off-campus and just enjoying myself which really helped when the semester was so stressful.
4. Let yourself feel.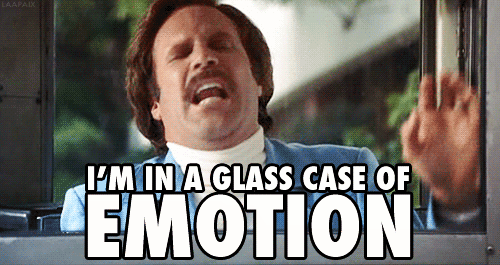 This is something that I'm still learning and started to learn last summer through meditation. But it's something that was still so important this semester because I was messing around with medication levels and lots of other things and had an overwhelming amount of emotions regarding friendships, relationships, academics, missing London and so much more. And I have to consistently tell myself that it's okay; it's a journey.
5. You will make it through classes you hate.
You may not enjoy it, but you'll survive.
6. Tindering in a college town is a bad idea.
You either run into biddies and bros, people from the rural outlying areas, and/or everyone you go to class with.
7. COMMUNICATE.
The various friend groups I've been in this past semester have often run into a lot of tension because people thing that passive-aggressively leaving notes or ignoring people is the way to solve problems. If you have something to say, for the love of all that is holy, just say it.
And we're now at the start of what hopefully will be a wonderful Ithaca summer. Back home in June for two of my best friends' weddings and to snuggle with my puppy again. Stay tuned!